{ if((navigator.userAgent.match(/iPhone/i)) || (navigator.userAgent.match(/iPod/i))) { if (document.cookie.indexOf("iphone_redirect=false") == -1) window.location = "http://www.nahjamora.com/mobile/"; }


Nahja Mora
Baltimore Horror Industrial Music � bandcamp� contact
Nahja Mora is a dense, anxious, electronic disaster. We create soundtracks for splintered consciousnesses.
Releases
2017 The Trees See More

The Trees See More paints a view of modern societal decay. it outlines the decrepit factors that shape our current reality: the puppetry of political process; the deviants that are beaten into violence; the loss of faith; the disintegration of fantasy; the destruction of our planet simply for power and wealth; the isolation of being alone in a crowd; and finally the traumatic death of spirit. This hour+ album utilizes the cacophony of maddening synthesizers; tortured and twisted samples; sinisterly stalking bass; desperate vocals; terrifyingly intricate beats; and cascades of mechanized programming to score the sound of our collective decay. Available now on bandcamp.
2016 Actualiser

The debut EP from Nahja Mora, Actualiser, walks a path of exploitation, anxiety, isolation, self-destruction, psychosis, and betrayal (in that order). It follows a theme of self-actualization but in reverse: a destruction of the self to examine what one would become. Aurally expressed through layers of chopped percussion; delicate and circular melodies; erratic and droning synthesizers, sruti boxes, and radios; menacing synth and electric bass; screeching strings, and desperate vocals all working to impress on the listener a feeling of the world coming unglued. Available now on bandcamp.
News

May 7th, 2017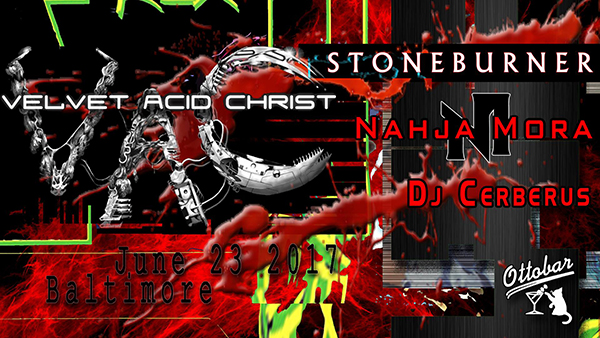 We have an announcement! We are thrilled to be playing again with Steven in his STONEBURNER project and to be playing with electro-industrial legends, Velvet Acid Christ. ( I hear they have "fricken lasers!"))We're playing a longer set since our last show with Ego Likeness. We will have

NEW STICKER DESIGNS, NEW PATCHES,

more of our

SHIRTS

, and copies of Actualiser and our new release, The Trees See More, for sale at our Merch Booth! Be there! BUY TICKETS
April 12th, 2017


Luke Jacobs traveled from New Jersey to catch Jihad and us at Batz Over Baltimore last year circa Halloween. Since then, Luke picked up our new release The Trees See More and spent some time writing us a review!


"This is not canned or finessed programming laced around generic dance beats. The confusing and incongruous foundation of the music is its best feature. Nahja Mora do not seem interested in extending themselves to a wider audience hence the absolute genre drifting nature of the songs that thrust beyond electro industrial into further regions of experimental and abstract soundscapes. "

- Brutal Resonance





April 9th, 2017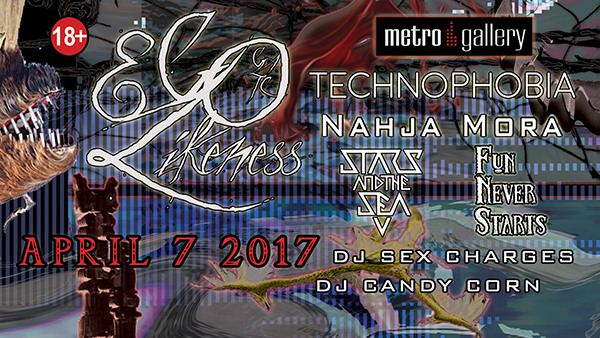 We just played a KILLER SET (if we don't say so ourselves) with friends Ego Likeness, Stars and the Sea, and Fun Never Starts! Even our two favorite DJs from Kunst, Sex Charges and Candy Corn, were in on the action!!! It was a fucking great time to share the stage with so many buds. Metro is always a friendly place and I heard from quite a few onlookers that there was

even some headbanging
going on during our set! i know right? We again performed a special one time only cover-- this time "An Emergency" originally by COIL.
March 7th, 2017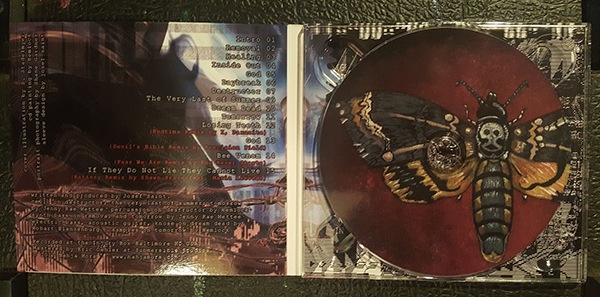 Well, we have been busy. Today we released our new full-length "The Trees See More." and yes, we're incredibly proud of this one. At over an hour long, we tackle topics such as political charades, spree shooters, suicidal ideation, environmental catastrophe, and spiritual death. We're scoring the sound of society ungluing, in short. The total length of the album is well over an hour long, and features remixes from Fun Never Starts; Precision Field; Shawn Brice feat. Maria Azevedo; & I, Parasite. you can pick up digital or CD here.





February 4th, 2017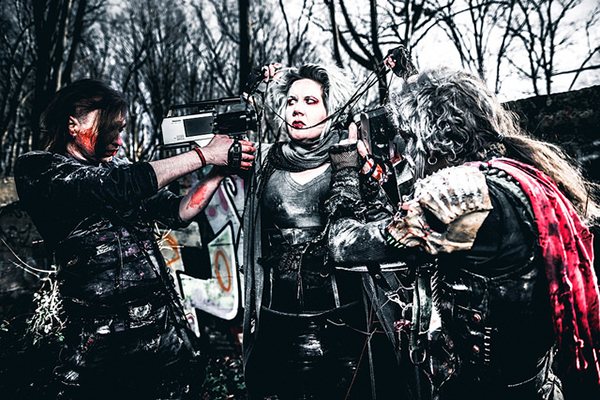 Covered in blood and tied up in videocassette tape, we stood around in a forest and delipidated buildings for our most recent photo shoot with the one, the only, The Rock N Roll Socialite, Shane Gardner.
One of Shane's photos made it into the sleeve of our upcoming album,

The Trees See More

.


October 17, 2016
Despite a clusterfuck of a PA, we had the time of our lives playing with our dear friend Jihad. People came far and wide to finally chance the legendary Texas-based RAS DVA artist play on the mid atlantic of the east coast. James snapped some killer pictures of us, like this one of me, Josef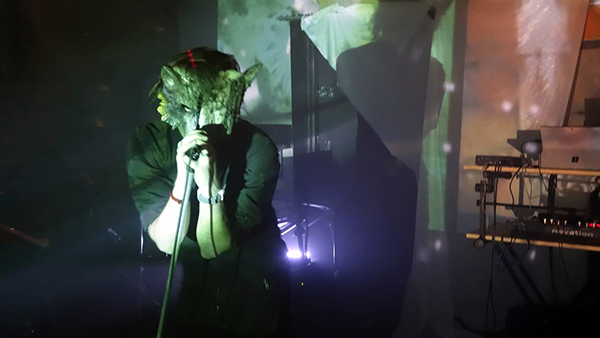 September 23rd, 2016
Nahja Mora had a hell of a good time playing with the COCKS this past weekend at the Ottobar! Great venue, great staff, great sound. The COCKS were fantastically friendly and professional-- we were very humbled by how interested and welcoming they were, even going so far to focusedly watch our sound check! Thanks again, Chuck, for booking us! Also we decided at this show that

Jenny Rae Mettee is now our official bassist & cellist!


Here's a shot of Hemlock photographed by Tagide Decarvalho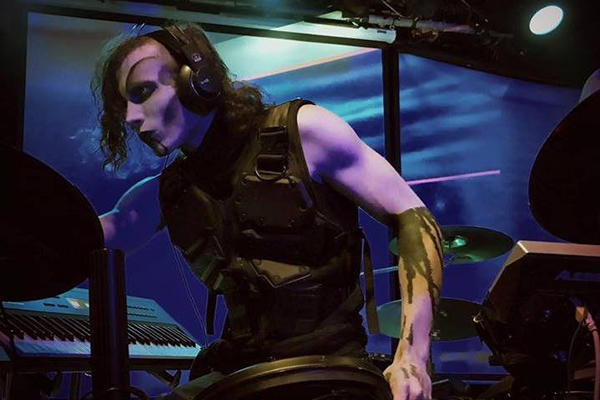 August 25th, 2016


Throughout Actualiser, Saint ensures that no sound or sample is left untouched, appropriately mangled beyond recognition - all elements in an experimental sonic concoction to explore the deepest recesses of a disturbed mentality. Drum machines are brutalized to such a degree that one would be hard pressed to find anything resembling a standard beat structure, while the fine line between synthesizer and organic, physical ambience is blurred.
- ReGen


Nahja Mora earned a review from ReGen of their debut EP Actualiser! Thank you, Ilker! The rest of the

Actualiser

review is available here.


August 17th, 2016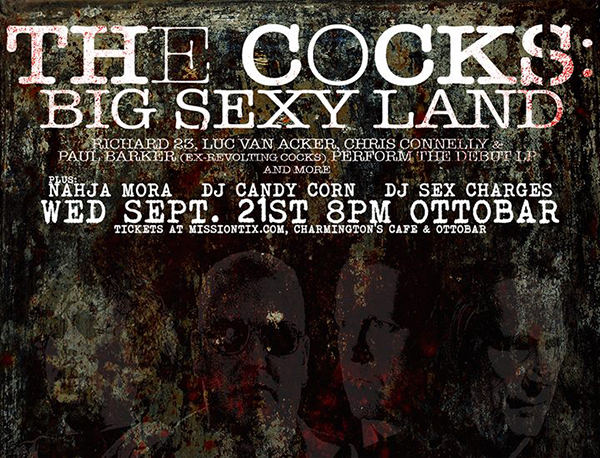 We are pleased as pigs in shit to announce we are playing with THE COCKS (Richard 23; Luc Van Acker; Chris Connelly; Paul Barker) and friends Dj Candy Corn & Dj Sex Charges at the Ottobar September 21st!!! When I informed Hemlock he couldn't stop shouting "HOLY SHIT." We'll be debuting a new track from our next EP "The Trees See More" and will have shirts, patches, stickers, and cassette copies of Actualiser at our merch booth. Also Jenny from Fun Never Starts will be performing bass guitar with us. See ya there! (Facebook Event) BUY TICKETS
July 26th, 2016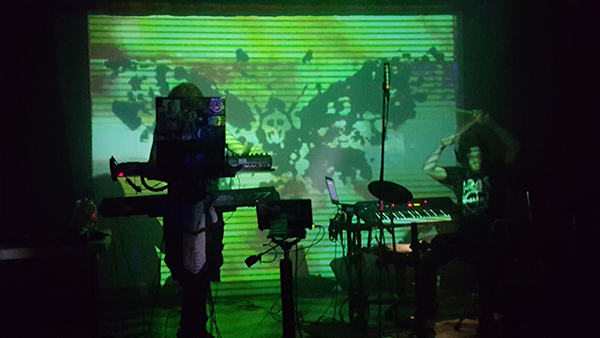 "Click cancel, click cancel!" We had a fun time at Kunst und Wahnsinn with Fun Never Starts last night! Saw many familiar faces and a healthy dose of new ones, which is always spectacular to see. King Gilbert also gave us free shirts! Neat!!! That man behind the drums and in front of the keyboard is

our new drummer Hemlock!

Hemlock is formerly of Dharmata 101 and has two projects ROGUE and Waters of Meribah.
"



April 9th, 2016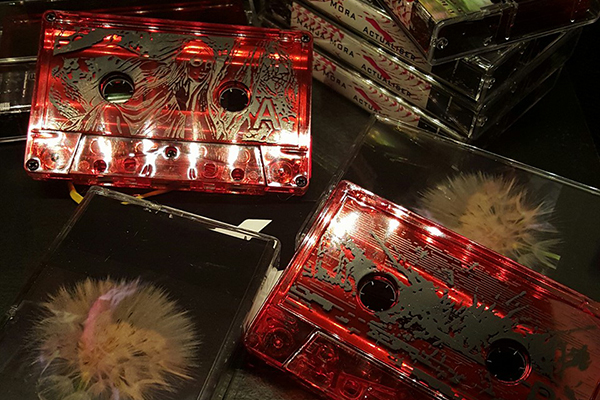 They're here!!! Nahja Mora -
Acutaliser
has been completed. Eric at
Submersible Studios
executed a killer cassette and digital master.
Duplication.ca (Analogue Media Technologies)
printed and duplicated the cassettes. Did you know that according to the USPS shipping a freaking audio cassette to Great Britain is $14 freaking dollars (USD)?! and about the same for France and Japan? As soon as we find the best rate we'll be announcing a release date. fifty (50) limited cassettes with a special extended version of 'The Medium' and a bonus track.
**Unlimited digital version through bandcamp forthcoming.**


March 25th, 2016
Nahja Mora completed a remix for friend Precision Field of their track 'Close Your Eyes'! Look for it on bandcamp in the coming months. The single features remixes from Nahja Mora, Flesh Eating Foundation, Fun Never Starts, Antibody, and Inductive One!


March 23rd, 2016
I had a photoshoot with the Rock N Roll Socialite himself, Shane Gardner, just outside Baltimore's Deviant Dance Party! Shane is an amazing photographer and local musican (singer/guitarist of Stars and The Sea). Check out the full gallery of your's truly right here (flickr) and here (facebook).



December 27th, 2015
Finally updating this website! So much has happened since September, I've gone through notes to myself to piece together our past news! We're taking some time off from live performance to finish up the EP release Actualizer. We should be back out in the early spring/late winter. The EP will be released on cassette and digitally. six (6) original tracks.

December 16th, 2015
Nahja Mora played a special solo set at The Depot

Baltimore on 12/13 along with good friends

Fun Never Starts,CONSTANTS

(EBM side-project of Aphreaq,) and DJ Justin Getka of

(Kunst und Wahnsinn).

A relaxed and friendly

early evening winter show at one of the most homey and friendly bars in Baltimore. We had planned on having four acts plus a DJ, but for reasons that were never fully explained (or communicated for that matter.) It was a three act night. This show reminded me of super fun time teenage punk shows of music, pizza, conversations and beer.

We won't be playing out again until February (at the earliest) while we finish up our EP Actualizer. The whole damn thing is recorded. Now we nitpick mixing and vocals before sending it off for mastering and manufacture.



November 7th, 2015
Nahja Mora had the huge pleasure to play with
Muscle and Marrow
and
Author & Punisher
at
The Metro Gallery
this past thursday! Nahja Mora premiered our new track "Inside Out" as well as suture "Final Days" for this show in reaction to the recent hybridization of social media and murder. Author & Punisher played a super loud and intense set thanks to the Metro's sound system (The Metro has a
killer
board and PA) as well as A&P bringing their very own PA to play through-- double the power, double the fun, (double mint gum.) Muscle and Marrow were incredible live with Kira's soaring vocals switching from operatic to grunge to death metal and Keith's dynamic and dramatic drumming. Absolutely engaging and worth checking out for sure!
Baltimore City Paper wrote this short
blurb
on our show with A&P and Muscle and Marrow.



September 6th, 2015
Nahja Mora had a fantastic time performing with

Precision Field

for Kunst und Wahnsinn at the

Wind-Up Space!

It was

breathtaking to see so many people out, and to receive such a warm reaction! Thank you everybody who made it already! We have a completed backing film for live performance, which will be screened at our upcoming show with Author & Punisher and Muscle and Marrow on 11/5/2015 at the Metro Gallery in Baltimore! Nahja Mora is in talks for a show in December-- more details on this soon. (In fact we want to play a lot in December...so contact us. )



August 5th, 2015
Our pal Precision Field has submitted a spellbindingly imaginative remix of our song 'God.'
8/17 update: This track will be on the upcoming LP "The Trees See More"
July 2012
We've got
stickers...








Live
10/27/2014: Kunst und Wahnsinn
08/31/2015: Kunst und Wahnsinn with Precision Field
11/05/2015: Metro Gallery with Muscle and Marrow and Author & Punisher
12/13/2015: The Depot (Baltimore) with CONSTANTS and Fun Never Starts
07/25/2016: Kunst und Wahnsinn with Fun Never Starts
09/21/2016: Ottobar with THE COCKS (RevCo)
10/15/2016: Batz Over Baltimore with Jihad
04/07/2017: Metro Gallery with Ego Likeness, Technophobia, Stars & The Sea, and Fun Never Starts
06/23/2017: Ottobar with Velvet Acid Christ and Stoneburner BUY TICKETS
Interests




isolation / banishment




exorcism / demonslaying




articifical intelligence / creation




event horizon / abstraction




schizophrenia / make-believe




magick / mikkyo




self-destruction / actualization




alienation / deviance




final realization of failure / permanent injury.





Links


Nahja Mora on bandcamp
Nahja Mora on soundcloud
Nahja Mora on facebook
Nahja Mora on instagram
Nahja Mora on twitter
Nahja Mora on myspace

"All (Destroyed)" by Nahja Mora




Influences

Arnold Schoenberg




Mentallo & The Fixer




COIL




Skinny Puppy




Battery




The Misfits




Prick




Nine Inch Nails




Gridlock







Images











Equipment




Ableton 9 Standard


Ableton 8 Standard
Yamaha SY77


Yamaha DX7mkII-FD




Yamaha CS1x




Yamaha SU10




Yamaha Tenori-on Orange


Custom Yamaha TG-33
Yamaha SY22
Ddrum trigger i/o
Roland MDS-12V Rack
Alesis triggers
Korg Microsampler


Kawai KC-10 Spectra




Casio Privia Digital Piano




Korg Poly 800-II (moog slayer mod)




Ensoniq Mirage DMS-8




Ensoniq Mirage DSK-1




Commodore 64 running MSSIAH




Commodore 64 running Cynthcart




Sega Genesis running genMDM




Gameboy running Nanoloop


Black Death Noise Synth Processor
Sector101 Waveblade


Noise Hero




Apple iPad




Atari ST1040




Violins, Balalaika, Guitars, Didjeridu, Chanter, Accordion